Preble Alumni Speaks Out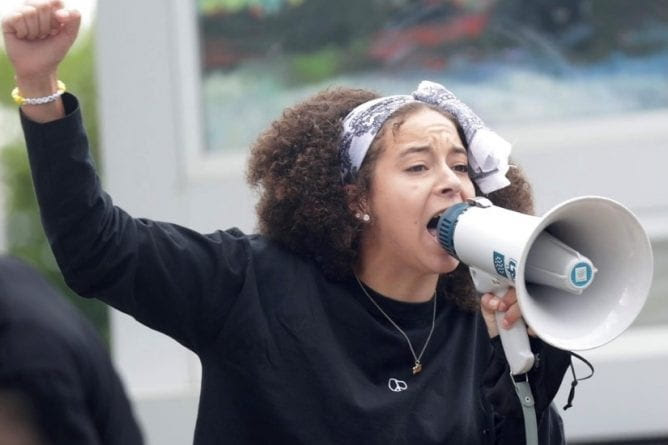 Preble High School has had many alumni pass through the doors, but one such individual is Hannah Beauchamp-Pope, a graduate from the class of 2019.
Beauchamp-Pope began her humble activist career as a member of the Diversity Leadership, speaking out against injustices she had seen in the school community. She participated in many other groups as well, representing Preble in athletics, leadership, and other public events.
After graduating from Preble, she moved on to the University of Wisconsin: Green Bay, pursuing a degree in Human Biology and Democracy & Justice. On-campus, she became very involved with many groups- including the Black Student Union and even began her own active movements, advocating for both racial minority groups and for mental health awareness. The Black Student Union has nominated Beauchamp-Pope for the distinct honor of being a Newman Civic Fellow, a national award given to students with great potential in activism. Hannah will be honored with a membership in this group, where her skills will be further nurtured by experienced activists and she will build contacts with other student leaders.
She also is a member of many other activist groups and is currently working on a project called "Think", which will mobilize across the United States against hate crimes.
Hannah Beauchamp-Pope is going in great directions and clearly has a bright future ahead of her! Good work, Hannah, and thank you for representing the true resilience of a Preble Hornet.